Location: BayFront Event Space (12A Bayfront Ave, Singapore 018970)
Date: May 5 to May 21
Cocktail-lovers, mark your calendars: The highly anticipated 2023 Singapore Cocktail Festival (SGCF) returns this weekend for its ninth edition that promises creative libations, exciting bar collaborations, boozy brunches, guest shifts, and much more.

Running from May 5 to 21, the event kicks off with a 3-day long Festival Village at Bayfront Event Space, which will showcase themed areas such as bar pop-ups, an artisanal spirit tasting room, immersive cocktail zones, a gourmet food street, and musical entertainment from DJs and live bands. Thirsty? You'll be able to choose from over 100 cocktails to sip on at the al-fresco event, each at a special price of $15.
Simultaneously, the City Takeover also returns with a total of 47 top-notch bars participating across Singapore this year. Each watering hole will craft its own signature cocktail that will only be served for the duration of the festival, available at $18 when you flash your SGCF wristbands. Every exclusive cocktail has a unique story and vision behind it, and drink enthusiasts will enjoy learning about the bartenders' creative process just as much as tasting the well-crafted tipples.
We've put together the ultimate guide to the 2023 Singapore Cocktail Festival, highlighting some of the hottest bar collabs, boozy brunches, and not-be-missed events to help you make the most of this two-week celebration of food and drink.
Festival Village
Friday, May 5
Headliner bars The Elephant Room (Singapore) and The Bar at the House on Sathorn (Bangkok) will be kicking things off on the first day of the festival from 5pm-7:30pm. Stay Gold Flamingo (Singapore) and ReCraft (Philippines) will be shaking up cocktails from 8pm-10:30pm.
Check out bar pop-ups by Goho, Alley Bar, Tess Bar & Kitchen, and more. DJs Kenneth F, Brendon P, and Ollie'des will be spinning tunes from 5pm-8pm, while the Jukuleles will be performing live from 8:30pm-10:30pm.
Saturday, May 6
The Festival Village's second day of headliner bars include Manhattan (Singapore) pairing up with Indulge Experimental Bistro (Taipei) from 4pm-7pm, while Republic (Singapore) and Penicillin (Hong Kong) will work their magic from 7:30-10:30pm.
Mortar & Pestle, Gingerlily, Barbary Coast, and Jekyll & Hyde will be popping-up, among others. Catch DJs Candice B, Aurora, Joshua P, and Ya5th from 4pm-8pm, before the Jukuleles hit the stage again at 8:30pm.
Sunday, May 7
The final headliner bars for the weekend are Origin Bar (Singapore) and Sidecar (India) serving up cocktails from 4pm-7pm. Following them are Analogue (Singapore) and Maybe Sammy (Sydney), crafting drinks from 7:30pm-10:30pm.
Barood, Junior the Pocket Bar, Tippling Club, Papa Doble, and others will be hosting bar pop-ups. Havana Social Club will be providing a live band performance from 6pm-10pm.
Headliner Bar Parties
Monday May 8
Singapore's celebrated Republic, and Penicillin — Hong Kong's first closed-loop sustainable bar — will be joining forces to present their Spring-Summer cocktail offerings. Enjoy Hong Kong's conscious cocktails and Singapore's tipples inspired by the 60s.
Tuesday, May 9
Taste the flavours from Singapore's Little India and Thailand with the collaboration between The Elephant Room and The Bar at the House on Sathorn. Sip on drinks made with fresh ingredients sourced from Tekka Market and creative Thai-themed cocktails.
Wednesday, May 10
ReCraft from the Philippines will be heading to Singapore's Stay Gold Flamingo for a night of speakeasy magic and high-energy rock and roll. Enjoy photogenic, bespoke cocktails in a fun and creative space in a night you won't forget anytime soon.
Another headliner bar party on hump day is Singapore's Analogue with Sydney's Maybe Sammy. Expect to taste cocktail themes that revolve around sustainability, hospitality, entertainment, and much more—if you like well-crafted drinks with a flair, this is the event to be at.
Cocktail Brunches
Saturday, May 13
The Bar at 15 Stamford will be hosting a Cocktail Brunch from 12pm-3pm, boasting an epicurean spread of sharing plates and free-flow cocktails, including its signature SGCF tipple: The Way of the Wild. Indulge in freshly shucked oysters, black angus beef rib-eye, cheese and charcuterie, and Bacardi dark rum chendol, among many other tasty items.
Sunday, May 14
Coinciding with Mother's Day, Low Tide will be serving an exotic Cocktail Brunch from 11am-2:30pm that focuses on seafood and Singapore's local flavours. Its 5-course brunch menu features everything from Nasi Ulam (blue pea rice, Asian herbs, and torch pineapple) to Seabass (with bincho grilled, okra, and curry assam). Craft cocktails are available to order a la carte or free flow.
Saturday, May 20
Tess Bar & Kitchen's Cocktail Buffet Brunch from 12pm-2:30pm starts off with a welcome drink, a variety of free-flow cocktails, and delicious food. Tickle your taste buds with small plates such as grilled lamb short ribs, triple-cooked crackling pork belly, broiled mentaiko salmon, seared duck confit, asari clams linguini, and much more. End off on a sweet note with desserts such as dark chocolate lava cake, rum & raisin tiramisu, or an almond parfait.
Sunday, May 21
On the final day of the 2023 SGCF, Madame Fan will be hosting a Dim Sum Drink Sum Brunch from 11am-1pm, and 1:30pm-3:30pm. Expect an over-the-top gastronomic experience: choose from more than 40 dim sum and modern Cantonese dishes, as well as three signature cocktail pairings. Dig into baskets of baby abalone shumai, black truffle dumplings, sesame prawn toast, salted egg-yolk custard bun, mango sago, and many more.
Bar Crawls
Thursday, May 11
Aptly dubbed the Thirsty Thursday Bar Crawl, guests will be guided by Fever Tree's brand ambassadors to three of the city's top bars: Mr. Stork, Tippling Club, and Employees Only Singapore. Sample spirit pairings and learn about how a good mixer can elevate any drink. Sip on signature SGCF cocktails at each bar, which will be paired with delicious bar bites.
Tuesday, May 16
Expect plenty of good booze and great fun at the first Monkey Shoulder Bar Crawl of SGCF 2023. Participating bars for the night include Flow Bar, Taylor Adam, and Sago House. Learn about the creative process of the signature cocktails at each bar, and why the Monkey Shoulder spirit leaves a lasting impression.
Thursday, May 18
The second Monkey Shoulder Bar Crawl of the festival should be equally as promising as the first, and will make stops at Night Hawk, Junior the Pocket Bar, and Barbary Coast for an evening of tasty cocktails and good banter.
Collaborative Dinners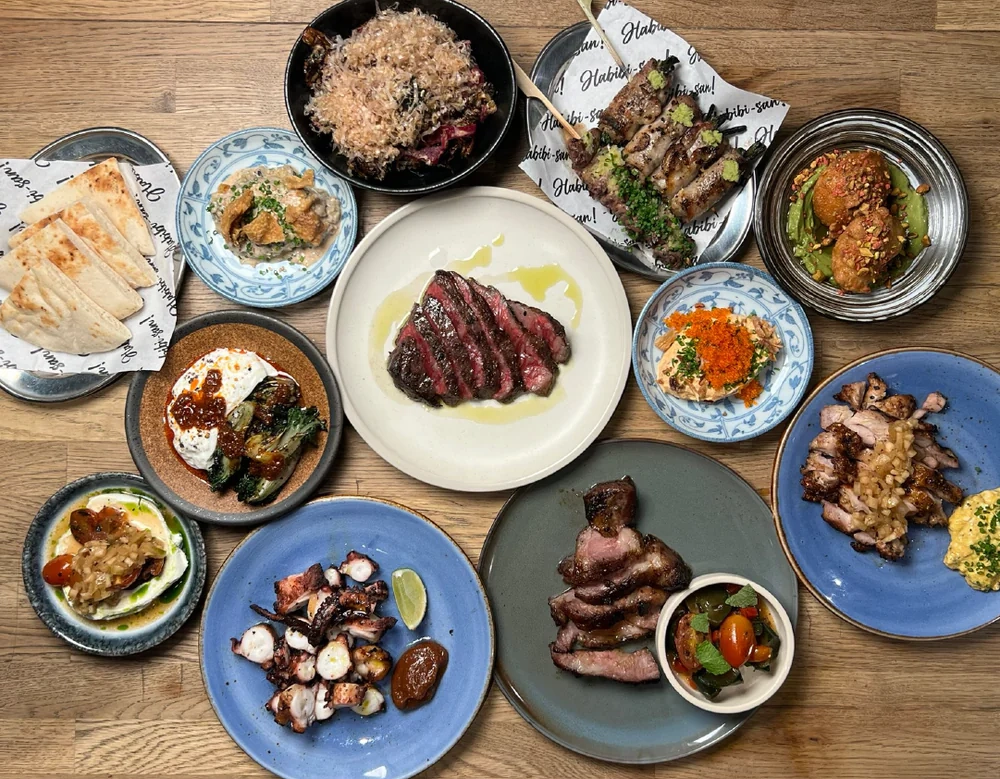 Tuesday, May 16
Two Haji Lane superstars will be hosting an unforgettable food and drink event: The Bar Stories x Habibi-san Dinner promises a delicious night of Middle Eastern and Japanese flavours that focus on charcoal cooking. Enjoy 11-courses of tasty creations paired with two craft cocktails by Bar Stories. Think babaganoush (smoked eggplant), fremantle octopus, kushiyaki (chargrilled skewers), and loukoumades (Greek doughnuts). Sip on its SGCF signature cocktail, Lucky Peach, and an additional drink of your choice.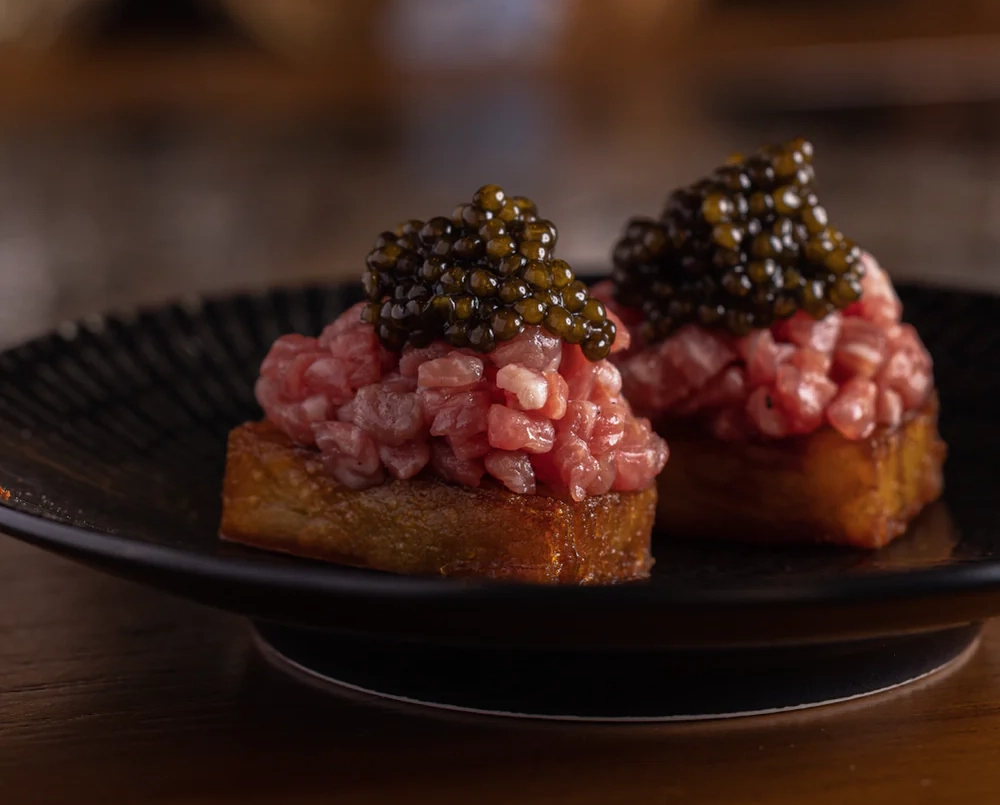 Saturday, May 20
Dempsey's popular Burnt Ends Bar will be hosting a Late Night Cocktails and Classic Bar Bites event towards the tail end of SGCF. The space is designed as a 19th-century cabinet of curiosities, guests will be transported to an otherworldly atmosphere. Enjoy a gourmet selection of bar bites such as smoked quail eggs and caviar, steak frites, Jamaican chicken and lime crema, Burnt Ends sanger, marshmallows, and more. Pair the elevated grub with its signature SGCF cocktail — It's a Plane, It's a Monkey — or two other spirited-forward tipples on the menu.