Going out and trying something new isn't always the easiest thing to do — especially when we are already content with sticking to our routine hobbies and activities. But since Singapore is home to so many unique and exciting arts and craft workshops, it's never been easier to get outside your comfort zone to flex your creative muscles while simultaneously learning something fun and new.
From creating cute décor with punch-needle embroidery to painting a denim jacket to assembling a preserved moss terrarium, here's our list of 12 of the best craft workshops to check out around town.
Craft a stunning leather pouch at Maketh Project
Exclusive to Native, this leather goods workshop is simple yet satisfying for both beginners and advanced crafters. Tucked away in Little India, Maketh Project is a local hidden gem known for its passion for leather crafting. In this 4-hour workshop, create a minimalist pouch starting from cutting, sewing, and finally binding it all together. A variety of leather choices and colours will be available at the start of the workshop. The best part? You'll be able to add custom name/initial stamping on your finished product for a truly bespoke piece.
Create unique décor with punch-needle embroidery at Hueplay Studio
Challenge yourself to this unique craft: hand-tufting using punch-needle embroidery. At this Hueplay Studio workshop, create beautifully designed décor as you learn a traditional skill with a modern twist. In the span of 3-hours, attendees can experiment with the basics of punch-needle embroidery using a variety of different coloured yarn, monk's cloth, and other workshop tools. There are no limits to what you can design on your piece of textured décor, whether it's an iconic animated character, objects, or even food.
Design and assemble a preserved moss frame at The Mossiah
For those who aren't blessed with having a green thumb, there's an easier alternative to growing plant babies at home. Specifically, participating in a preserved moss frame workshop at The Mossiah where you can bring home a piece of nature. The experienced team will guide you through every step of the process, including designing laser-cut texts as a centerpiece, building and placing a variety of moss inside your frame, and adding final touches. Whether you're a new to crafting or already a seasonal expert, there's no doubt you'll bring home an impressive piece of artwork.
Make and customize a silver ring at Artisan8 Studio
Jewelry are always great gift ideas, but you can make it even more special by making your own custom pieces. Artisan8 Studio's silver ring workshop allows you to do just that: this one-of-a-kind experience allows you to make a closed or open-style ring using 925 silver, and provides all the necessary instructions, tools, equipment, and materials to help you create the perfect ring. Make it even more personal by opting to add wording, textures, or patterns inside or outside your ring design.
Paint and design a denim jacket at CAD Drafting Singapore
A good denim jacket never goes out of style, especially when you add a custom touch to it. This 3-hour denim art-jamming workshop by CAD Drafting Singapore blends the best of fashion and art, where you'll be able to paint any kind of design on a versatile jacket. Let your creative juices flow freely — whether you paint a cartoon character or an intricate pattern, it will be a masterpiece in the making. If you need some inspiration, stencils are also available. If painting on a denim jacket seems like too much pressure, opt for the tote bag painting or regular canvas art-jamming workshops.
Release stress with art-jamming at T-Art Studio
No introduction is necessary for a classic art-jamming workshop, but T-Art Studio will take care of all your needs while you unleash your inner artist. This trendy and cozy space will give you a chance to release stress while you explore your creative side. Choose from more than 12 acrylic paint colours to splash onto your large canvas or tote bag, and you'll be guaranteed to have a great time whether you're here on a date or with friends. A midnight option that runs until 2 am is also available, if you're more of a late-night owl type of artist.
Create ceramic masterpieces at 3Arts Pottery
No prior experience is needed to try out the pottery workshops at 3Arts Pottery — you simply just need to show up with an open mindset. In the 2.5-hour pottery workshop (either electric wheel throwing or hand-building manual wheel), you'll be able to learn about the art of ceramics from seasoned instructors, and create ceramic pieces with your bare hands. From getting an introduction to pottery to preparing clay to learning different pottery techniques, it's definitely an exciting, jam-packed workshop. Pro-tip: dress comfortably and arrive on time for the best experience.
Arrange floral creations with an award-winning florist at Studio Poppy
If you enjoy the fleeting beauty of fresh flowers, then the floral workshops from Studio Poppy should be on your radar. Award-winning florist Sarah hosts a variety of workshops for both beginners and advanced students, including bouquet making, table centerpiece arrangement, and flower pressing. Sarah will pass on her signature design styles and techniques, and all flower materials will be provided. There's nothing more impressive than bringing home a professional-looking floral arrangement, especially one that you've created on your own.
Learn the ancient art of paper marbling at Studio Marbleous
Many of us may not know the history of paper marbling dates back to the 15th century in Venice, Italy. This ancient paper craft was used for book covers and the edges of books, and you can now try your hands (literally) at this unique experience with Studio Marbleous' paper marbling art workshop. From choosing the colours for your paper to creating intricate designs, this local workshop is suitable for all ages and skill levels.
Create a unique preserved moss terrarium at The Mossiah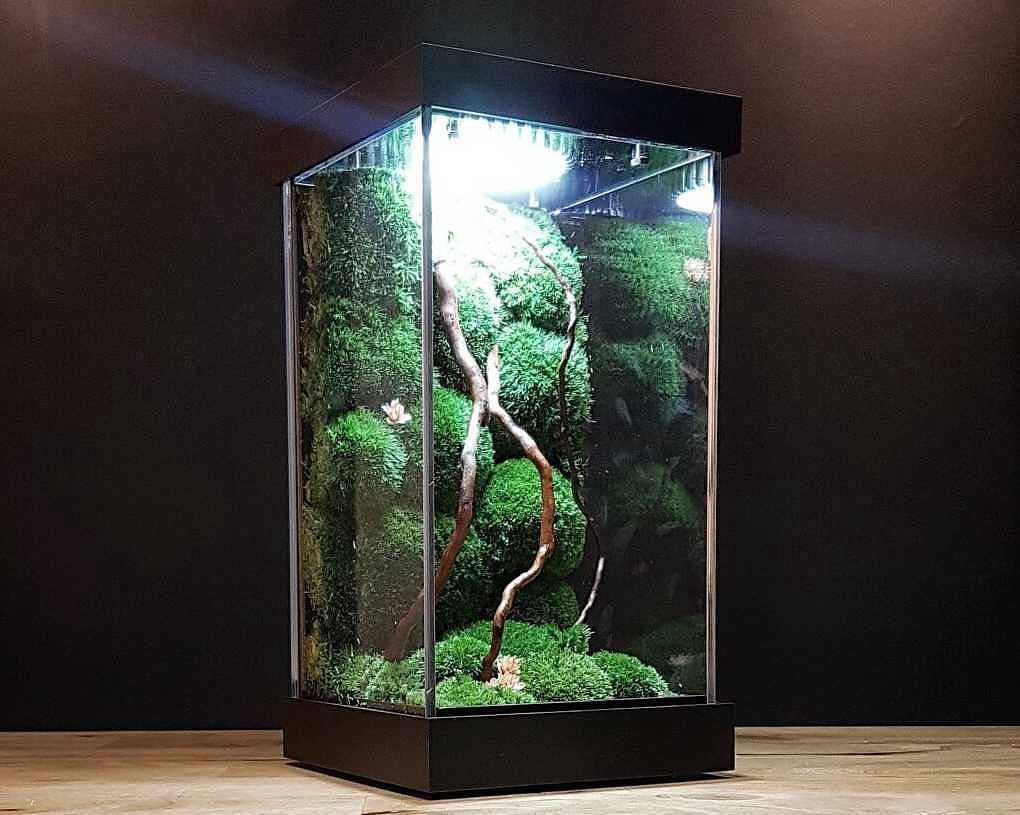 Another green experience offered by The Mossiah (in collaboration with Bokkusu) is this stunning terrarium workshop. It's no secret the establishment has a love for all things moss related, and this specific experience allows attendes to build a terrarium made with preserved, artisanal moss. No watering or lighting is required, and the finished product can also double as a bedside lamp. All tools and materials are provided, as well as refreshments for a truly enjoyable experience.
Flex your green thumb with flower therapy at The Felicity Florals
There's no denying that flowers are beautiful to look at, but The Felicity Florals' workshops will bring your passion for flowers to another level. This 2-hour workshop will allow you to create a wrapped bouquet or bloom box, where you'll learn the basics of flower care, floral design techniques, and much more. Don't fret if you're new to floral arranging because these workshops are suitable for beginners. All tools and materials will be provided, and you'll be able to bring home your creation at the end of the class.
Create your own signature perfume at Goodman Arts Centre Singapore
Making a personal scent sounds like something only the upper crust of society would do, but this local perfume-making workshop is anything but snobby. Choose from more than 400 premium ingredients to create your own bottled scent, which can be personalized with special "orchid oils" inspired by Singapore's own heritage fragrances. This workshop includes all the ingredients you'll need for perfume making, and you'll get to bring home various perfume bottles for keepsake.