Jewellery pieces are always a flattering way to complete your everyday outfit — whether you are going out for dinner or working at home. Even just a simple pair of earrings can make you feel more put together and excited for the day to come.
The pandemic has made it difficult for local brands to thrive, so supporting local businesses have never been more important. If you are looking for a new piece of jewellery to add to your collection, keep your eye out for some of these up-and-coming homegrown jewellery brands.
Lucy & Mui
Named after founder Rachael Kam's maternal and paternal grandmothers, Lucy & Mui aims to provide shoppers with honest, handmade jewellery crafted by local artisans. This brand hopes to add femininity to modern aesthetics through wearable and intimate jewellery.
While Lucy & Mui is widely known for its uniquely made engagement rings and wedding bands, it also offers everyday jewellery. Here, no two pieces are the same, so consumers will truly have a one-of-a-kind creation. If you have a jewellery idea, check out its bespoke page, where the team at Lucy & Mui will help create your very own customised jewellery piece.
Amado Gudek
This local jewellery brand offers niche, unique, and sustainable jewellery made from renewable resources. These pieces are sourced from the waste of industrial processes such as wood pulp. These materials are then moulded, cast, sand, and polished right in Singapore. As each piece is made from scratch, no two pieces are alike.
Do note you will need to make an appointment to visit its store to have a look at what pieces are currently available.
Rina Lee
Founder and designer, Rina Lee, creates contemporary and elegant jewellery pieces that tell a story. Full of determination and passion, Rina created this brand with a mission to heal and empower women to be their authentic selves.
She also incorporates healing gemstones to her mindful and classy pieces, to remind us about our journey through life's ups and downs. In addition to jewellery pieces, this boutique also sells healing crystals and gemstones.
3125
3125 has humble beginnings: the brand started out as a school project and now aims to inspire and empower people through thoughtful adornments. 3125's jewellery pieces are made from raw gemstones and metals which are sourced from all over Southeast Asia.
This jewellery store creates one-of-a-kind pieces, featuring various gemstones. Its designs are simple and minimalistic, with pieces that layer well with one another. Made with gold-plated stainless steel and sterling silver, the jewellery here will last long even with everyday wear. It also has an appointment-only showroom that allows shoppers to have a look at various pieces before purchasing.
10% of sales go toward supporting charities and causes that benefit the marginalised communities in Singapore.
Thrifty Thieves
Known for its unique and artsy jewellery, Thrifty Thieves offers pieces that can elevate your everyday look. Its collection is inspired by everything, and seen through their quirky yet classy pieces, such as their Abstract in Peach earrings. Its items are often presented on Pantone colour swatches, giving each creation an extra pop of colour.
Thrifty Thieves' products are available on its online store and on social media. However, it does host occasional pop-up stores all over the island.
Eden + Elie
Eden + Elie creates contemporary pieces inspired by Singapore's rich, cultural heritage. The brand uses hand-weaving techniques to create everyday pieces, incorporating both traditional and modern designs in its designs.
Have a look at its modern Peranakan collections, which introduces pieces inspired by iconic motifs of the Nonya kebaya. One of our favourites is the modern Peranakan drop necklace, featuring a handcrafted Nonya-inspired pendant on a 24k gold-plated chain.
The Mindful Company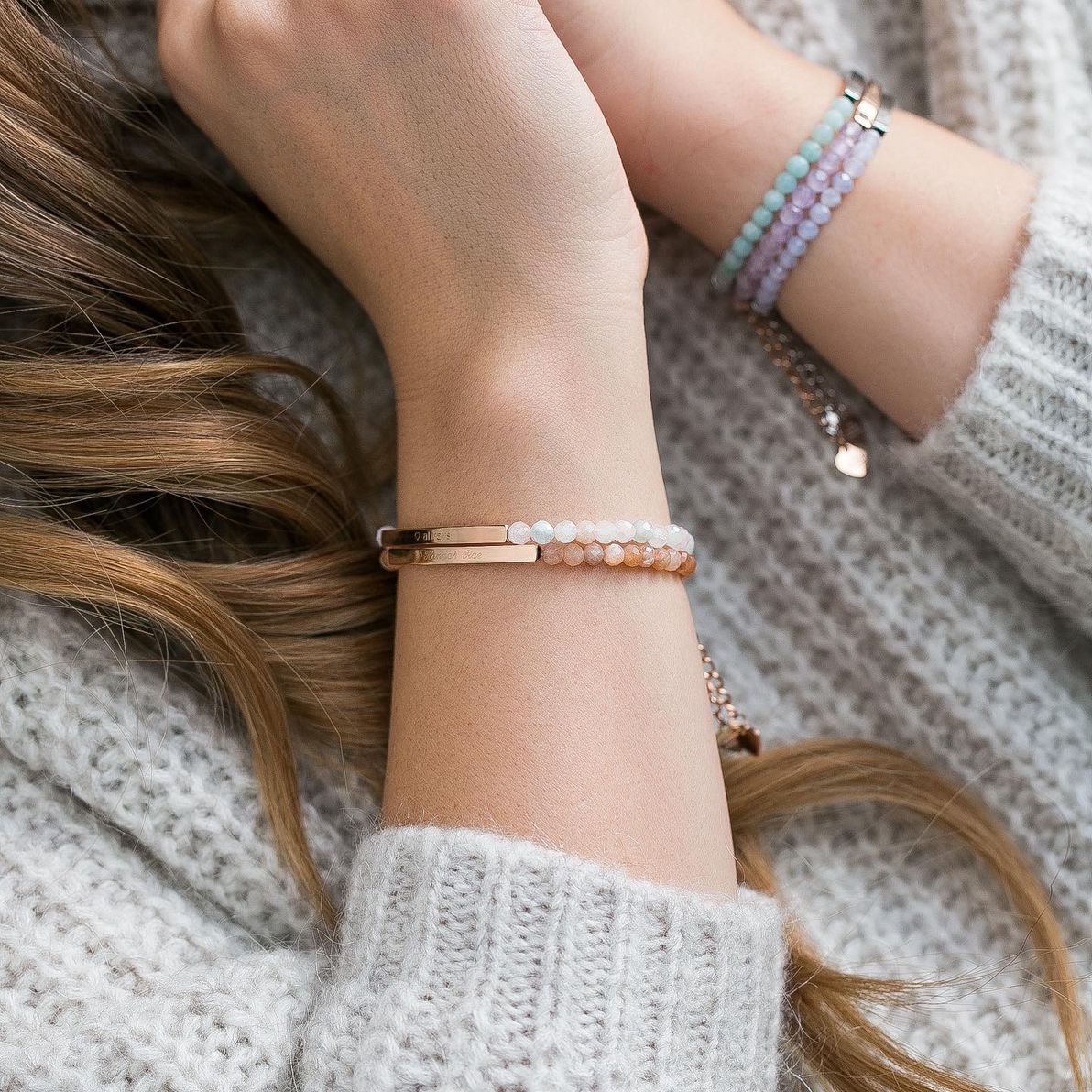 Hoping to promote mental wellbeing and kindness through its jewellery pieces, The Mindful Company returns with a new collection. Consumers will find minimalistic, simple, and dainty pieces that can be worn everyday at this shop.
Its Reminder chain collection is a spin on its previous I AM collection. This line features bracelets with casted pendants held together by steel chains. The Mindful Company also offers personalised jewellery, allowing us to engrave personalised words and symbols onto each piece.