I would like to think I have high standards for fresh sushi, having lived in a Pacific Northwest region where freshly caught seafood and highly skilled Japanese chefs were aplenty.
Singapore is home to many outstanding Japanese restaurants, but it's true what they say: to enjoy top-tier sushi and sashimi, you'd have to spend a pretty penny — and preferably at an omakase establishment. But because I don't have deep pockets, I'm constantly on the lookout for quality sushi spots that won't break the bank.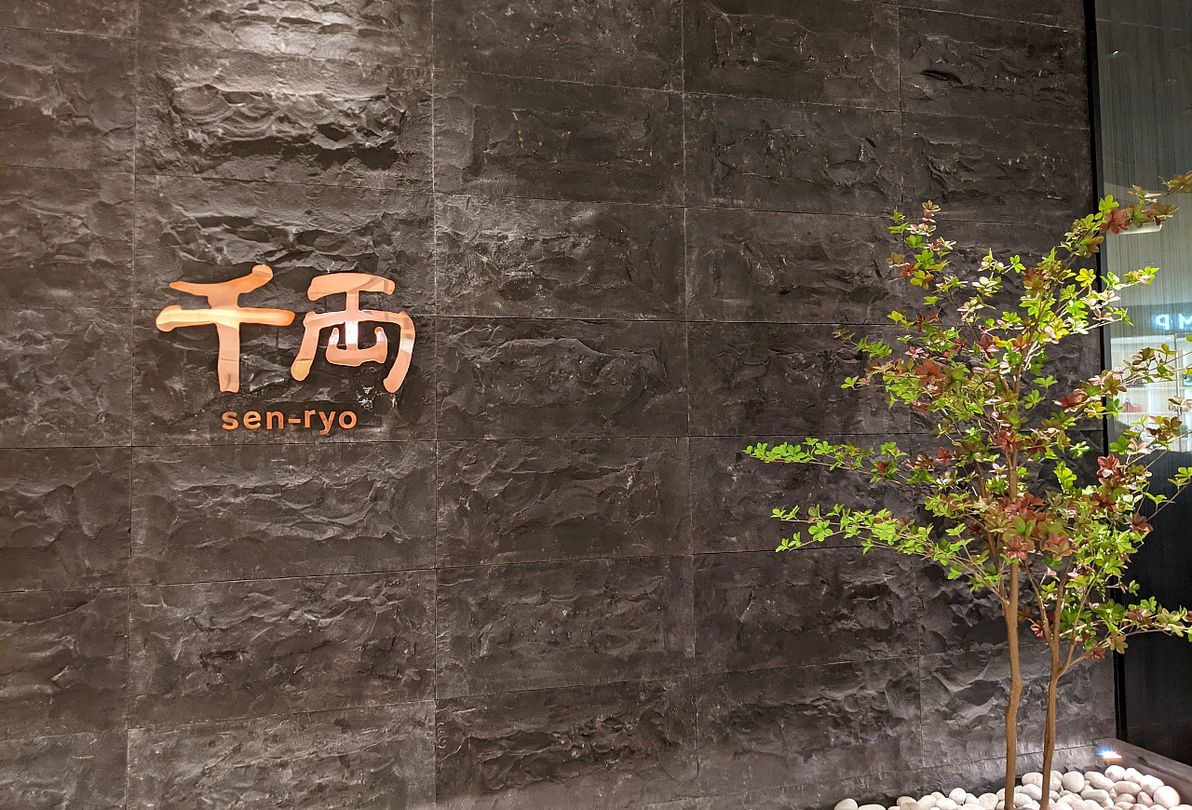 When Sen-Ryo opened at ION Orchard in April this year, I was eager and excited to check out the well-loved chain I had frequented many times when I lived in Hong Kong. Not one to enjoy long queues, I let a few months pass by before visiting on a weekend. It also allows the kitchen to get into the flow of things, because new openings are always hectic for chefs.
My dining companion and I visited on a Saturday night in early October, but even when we arrived before 6 pm, we were put on a waitlist for around one hour. I thought to myself: good things come to those who wait — so, we waited. The front-of-house staff were friendly and apologetic for the lack of seating, and their service and attentiveness were much appreciated.
When our table was finally ready, we followed our server into Sen-Ryo's first outpost in Singapore. The interior was dark but sophisticated, featuring expansive bar seating, spacious dining rooms, and Japanese accents throughout the restaurant. The interior definitely felt much more high-end than reflected in its menu pricing, which is why many patrons have dubbed it "affordable luxury" in comparison to similar establishments in the same ballpark.
The service is tip-top here: hot green tea as soon as we were seated, and a brief but detailed explainer on the daily specials, before giving us some time to decide on what to indulge in.
I started with the two-piece Ebi Tempura, because it's been a while since I've tasted tempura done properly. The batter was crispy without an excessive amount of oil, and came out piping hot. The shrimp was plump and juicy, and was served with some grated daikon and ginger — simple yet satisfying.
We also ordered the Maguro Sashimi Trio Don, which featured a variety of lean and fatty tuna cuts. Expertly sliced and fresh as can be, this was a clear winner upon first bite. However, as we continued to make our way through the bowl, it was evident the rice wasn't as fresh as its fish counterparts. Each grain was moderately hard, which didn't complement the buttery smooth and soft sashimi.
Next up: Assorted Nigiri. There were many different sushi platters that featured a variety of nigiri, but I opted to choose them a la carte, including Prime Salmon Belly, Hamachi Belly, Engawa, and Amaebi, to name a few.
I was expecting my taste buds to be blown away, but alas, you get what you pay for. The sushi here is reasonably priced, but I still had high hopes for it to be better than the sushi trays you can find at Don Don Donki. You're definitely not going to get conveyor-belt sushi restaurant quality, but the difference between the nigiri here and the ones from a Japanese supermarket are very minimal. The sushi rice could have been seasoned better as well.
I rounded off the savoury portion of my meal with the Sen-Ryo Temaki, featuring ikura, fatty tuna, uni, and green onion. I snapped a few photos before digging in, but the seaweed had already moistened in a minute or so. This photogenic hand roll was tasty, but it was nothing extraordinary and probably not worth the steeper price tag.
Finally, it was time for dessert. I'm always a fan of mochi anything, so the Matcha Mochi Ice Cream was an easy decision. The scoop of matcha ice cream had an earthy flavour and wasn't too bitter. The thin sheet of mochi had just the right amount of sweetness and chewy texture. You can't really go wrong with this kind of simple treat, but it was done well and presented nicely.
Sen-Ryo's menu is quite extensive, but our appetites weren't too massive due to a large, late lunch. I was eyeing everything from grilled squid to assorted skewers, and Hokkaido uni tray to Australian wagyu sukiyaki.
My first experience here was enjoyable, with some menu items faring better than others. It's one of those restaurants where you'll enjoy the ambience and service, but not every dish will leave you wanting more. Granted, there were many items we didn't get to taste, but do I really want to come back here (and probably queue for another hour) to order similar quality dishes available elsewhere? Perhaps only if I was in the neighbourhood and craved some decent sushi and sashimi.
But if this is a taste of what affordable luxury means, I'd rather pay extra for truly premium Japanese fare.
Address: 2 Orchard Turn, #03-14, Singapore 238801
Opening Hours: Daily from 11 am to 10 pm
Contact: 6974 6782