Let's face it: no one loves the blazing heat and unforeseen rain in Singapore. Whether it's having to shower three times a day, sweating the moment you leave the house, or getting caught in a sudden downpour of rain, the weather in the +65 can be pretty unpredictable. But that's not to say there aren't dry, sunny, and (mildly) cool days too!
We know we have to take advantage of amazing weather wherever there's a cool, breezy day, so why not spend it out in nature laying on the grass? After all, Singapore is known as the "Garden City", coined by the government's efforts on making our little red dot an eco-friendly place to live in. Whether you're looking to explore the lush greenery of Singapore or want a shaded spot to sit and chill, we've rounded up the best gardens and parks in Singapore to enjoy an al-fresco meal.
East Coast Park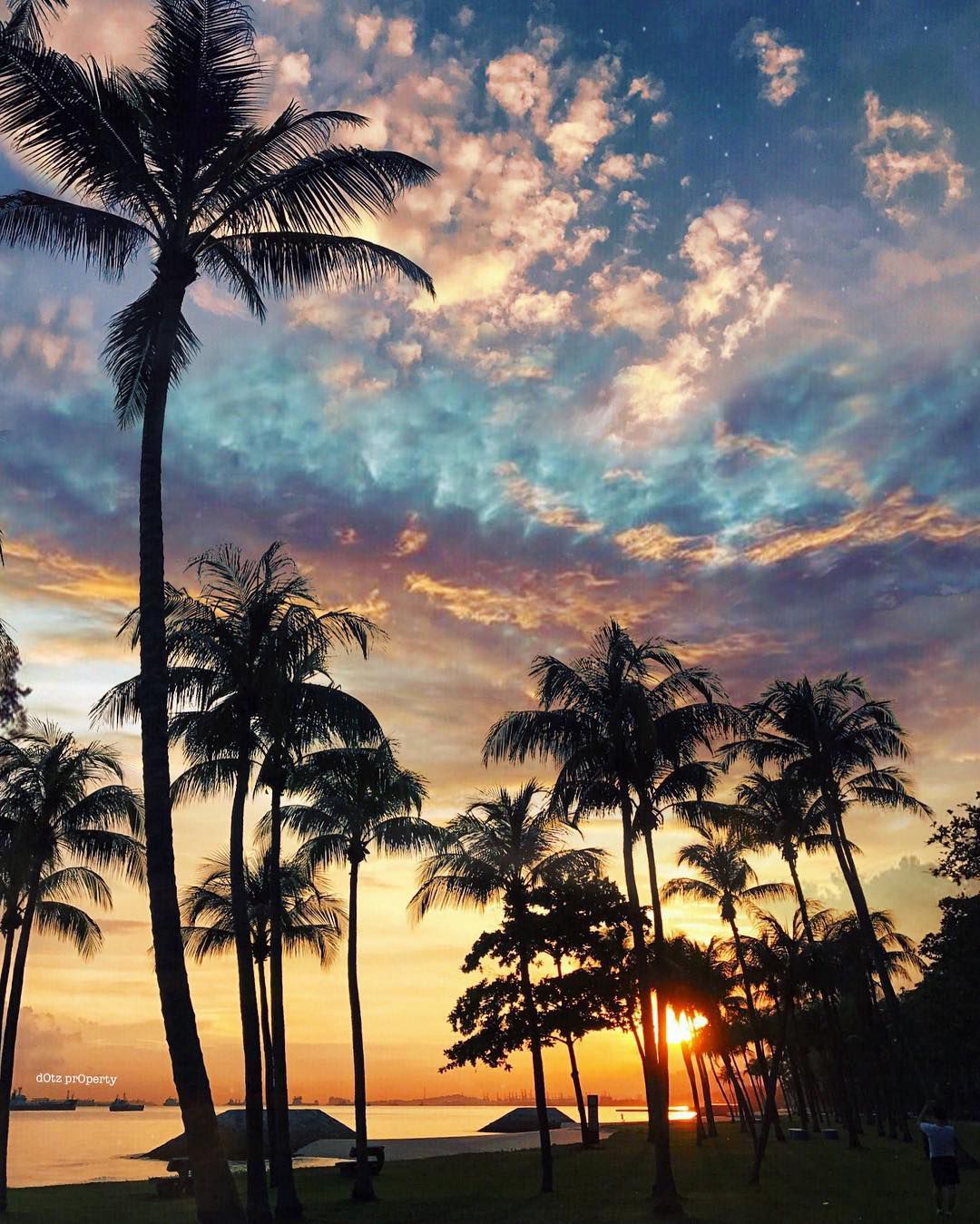 Known as one of Singapore's most treasured urban getaways, East Coast Park has something for everyone. There is plenty of space to lay out a blanket and picnic under the swaying coconut palms, Casuarinas, and Ketapangs in the park. For those with kids who want to make the day more active, head to the play towers, water area, or nature play gardens to get some outdoor playtime in. There are also plenty of restaurants and cafes along East Coast Park worth checking out. From casual comfort food to elegant Thai food, there is something for everyone.
Address: E Coast Park Service Rd
Opening Hours: 24 Hours
Marina Barrage
The ideal recreational space for families and friends, Marina Barrage offers stunning views of the waterfront and skyline. Walk across the reservoir or head to the rooftop of the barrage, which boasts a huge lawn of green space. Popular for kite flying, running around, or relaxing with the whole family!
Address: 8 Marina Gardens Dr, Singapore 018951
Opening Hours: Monday to Thursday 8am-9pm, and Friday to Sunday 8am-10pm
Fort Canning Park
Located near the city center, Fort Canning Park holds many of Singapore's historical milestones. From palaces of the 14th century to the Headquarters of the Far East Command Center to the British Army Barracks, the park features nine historical gardens. Conveniently located near the MRT station, its expansive lawns make it convenient to host concerts, outdoor theater productions, weddings, and parties. But no fret if you're not celebrating anything — stunning views are perfect for family or solo picnics.
Address: River Valley Rd, Singapore 179037
Opening Hours: 24 Hours
Botanic Gardens
One of the most popular outdoor tourist destinations is Singapore's Botanical Gardens. It is the first UNESCO Heritage Site in Singapore and the first and only tropical botanic garden on the World Heritage List. Spanning 82 hectares and just 5 minutes away from Orchard Road, the park offers plenty of lush greenery and open space where you can set up to munch on homemade treats!
Address: 1 Cluny Rd, Singapore 259569
Opening Hours: Daily 5am-12am
Jurong Hill Park
A quiet park with a spiral lookout tower, the Jurong Hill park is a hidden gem in the midst of the city. As the park was constructed in the 70s, look out for quaint structures and architecture that characterize the 70s vibe. There will be plenty of space to yourself here, even when visiting on weekends and public holidays. Perfect for those who want to avoid the crowds and want a quiet spot to themselves.
Address: 60 Jurong Hill, Singapore 628926
Opening Hours: 24 Hours
Coney Island
Grasslands, coastal forests, mangroves, and casuarina woodlands…Coney Island Park has it all. Perfect for the nature lover, the park is ecologically sustainable with many environmental initiatives. Not only does the park focus on conserving energy and water, it recycles and retains natural elements in the park. For example, the timber from uprooted Casuarina trees are recycled into park signage, seats, and benches! Besides all the impressive things to see here, this park also has many open spaces for gourmet picnics.
Address: Punggol Promenade Nature Walk, 829325
Opening Hours: 7am-7pm